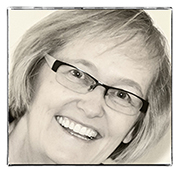 Washington, DC based photographer Karen Akerson started out as a wedding and portrait photographer capturing life's special moments. While she still does destination weddings and the occasional children's portrait, her work these days focuses on documentation and restoration photography. Karen also does pro-bono work for select non-profit groups in the Washington DC area to photograph events, provide design work for publicity, and license photographs for use on websites.
She has worked internationally for the World Bank to update their Eastern European photographic collection for Russia and Latvia, with a particular emphasis on Eastern European faces. More recently she spent time in Paris to help document the discovery of the world's oldest recorded sound. Earlier published works include coverage of the Big Boat Series in San Francisco Bay in Motor Boating & Sailing magazine and event photographs related to the early start-up of the University of California, Merced, published in the Merced Sun Star.
In 2012, Karen co-produced a television show about photography on public access television. The show is designed for viewers to keep up with the rapid changes in photography while learning and honing basic techniques on lighting and composition. She is a proficient video editor and creates fusion photography works combining still photographs with video.